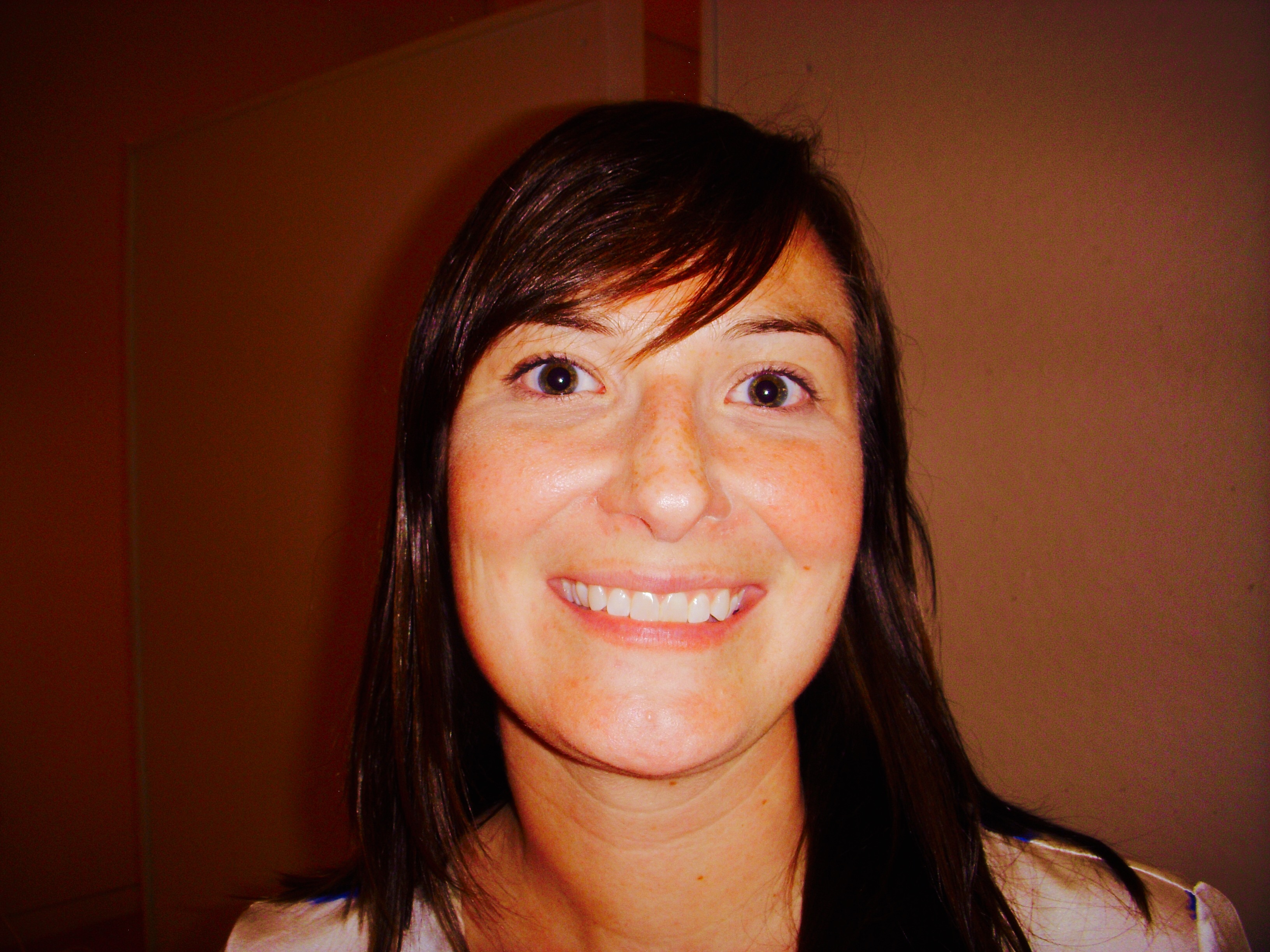 Sarah Mason
Design Strategist & Researcher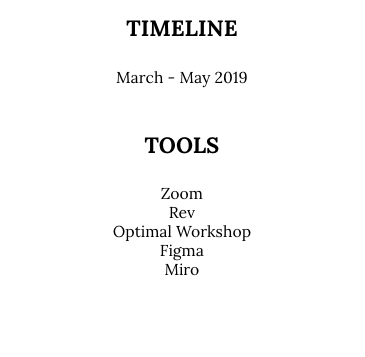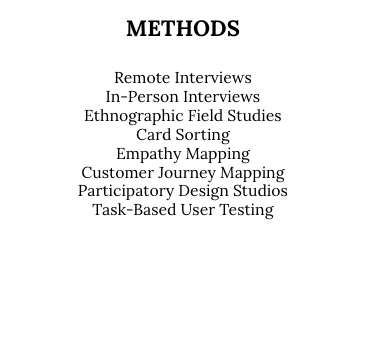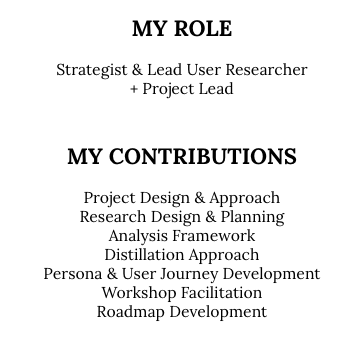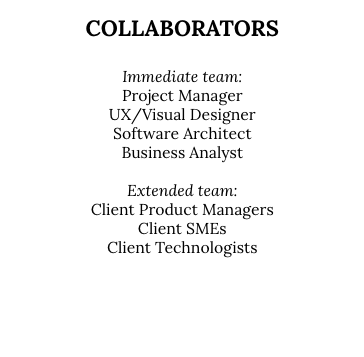 PROJECT SUMMARY
North Carolina Farm Bureau Mutual Insurance Company (NCFB) partnered with Globant to undertake a targeted Discovery aimed at building a user-centric vision and strategic roadmap for their digital claims, agent, and payment experiences.

We designed the project as a deeply collaborative process involving in-depth interviews with their stakeholders, agents, and policyholders; technical discovery; and a series of strategic design workshops. As a result of the successful project, Globant is about to begin another round of Discovery and we have several other engagements in the pipeline, including the ultimate build-out of the website.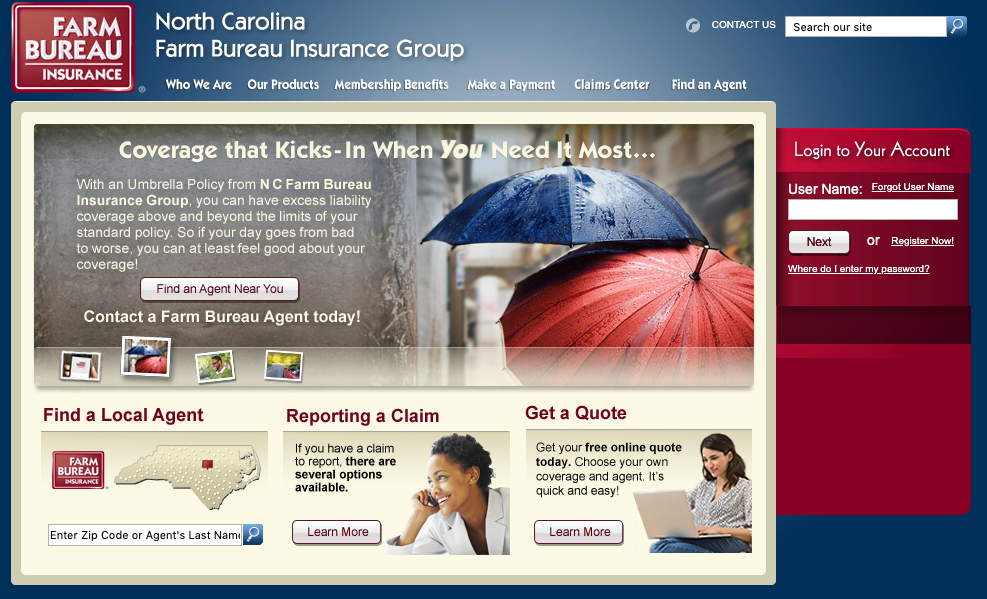 An Overdue Overhaul
The NCFB website has remained largely static since its implementation in 2009, in terms of both user experience and backend infrastructure.
Despite this, daily site visits are growing steadily, doubling since 2013, and over 40% of users are on a mobile device.
Key impacts of the outdated site include a rising number of calls to NCFB Customer Service from frustrated customers, and the inability of the Marketing Department to use a contemporary digital approach to engage prospects.
The coinciding availability of updates to the company's third-party payment platform presented a timely opportunity to comprehensively address the user experience of both internal and external stakeholders alike.
3
Key Personas
and Journeys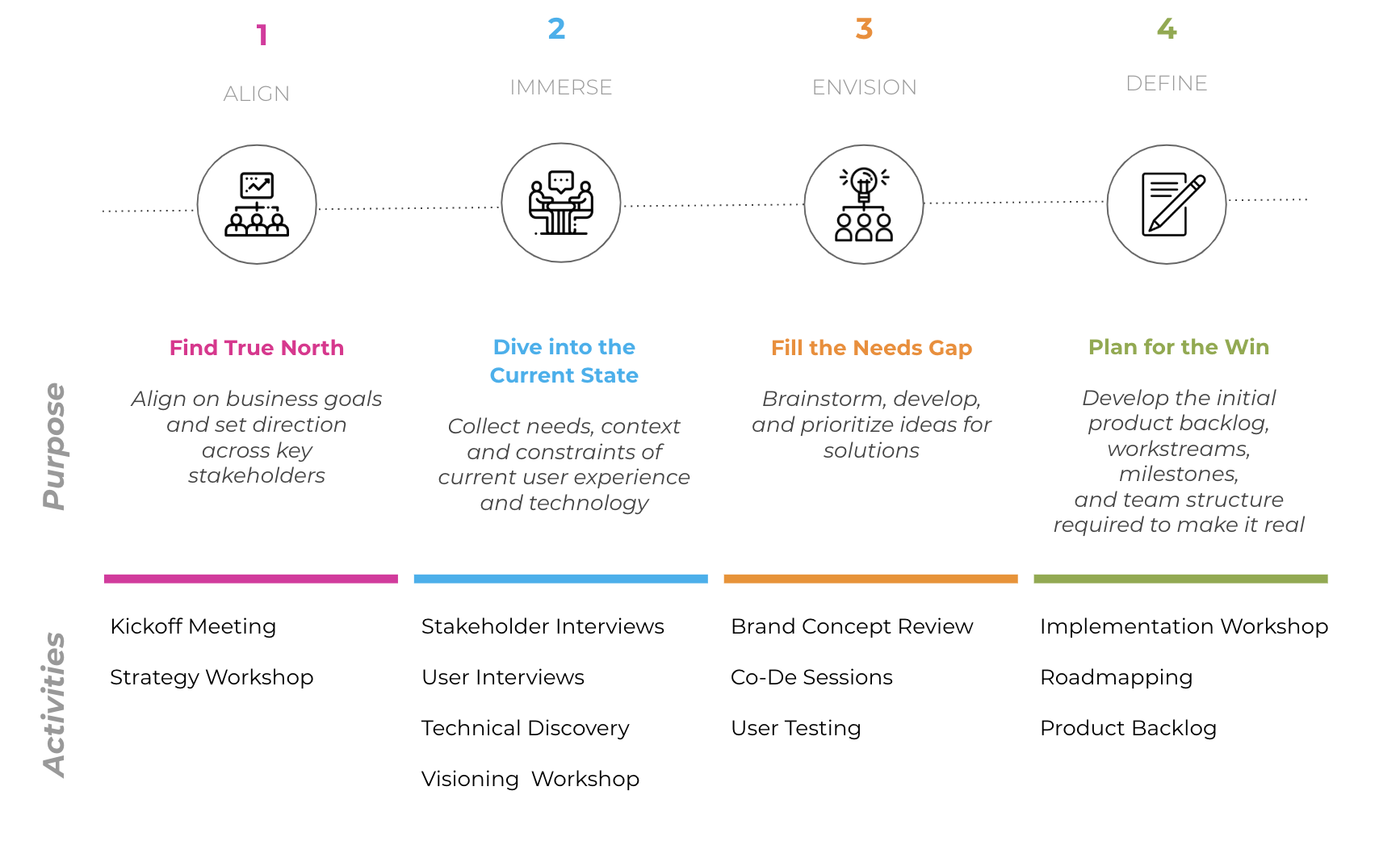 Design Workshops
We organized the project into four phases:
Align, Immerse, Envision, and Define.

We used participatory workshops as a means to bring NCFB stakeholders into the discovery and design process throughout the project.
Following an initial Kickoff, we held workshops at the transitional points between project phases, as a means to extract new data, align on what we'd learned, identify what else we wanted to know, and determine how we might best achieve that goal.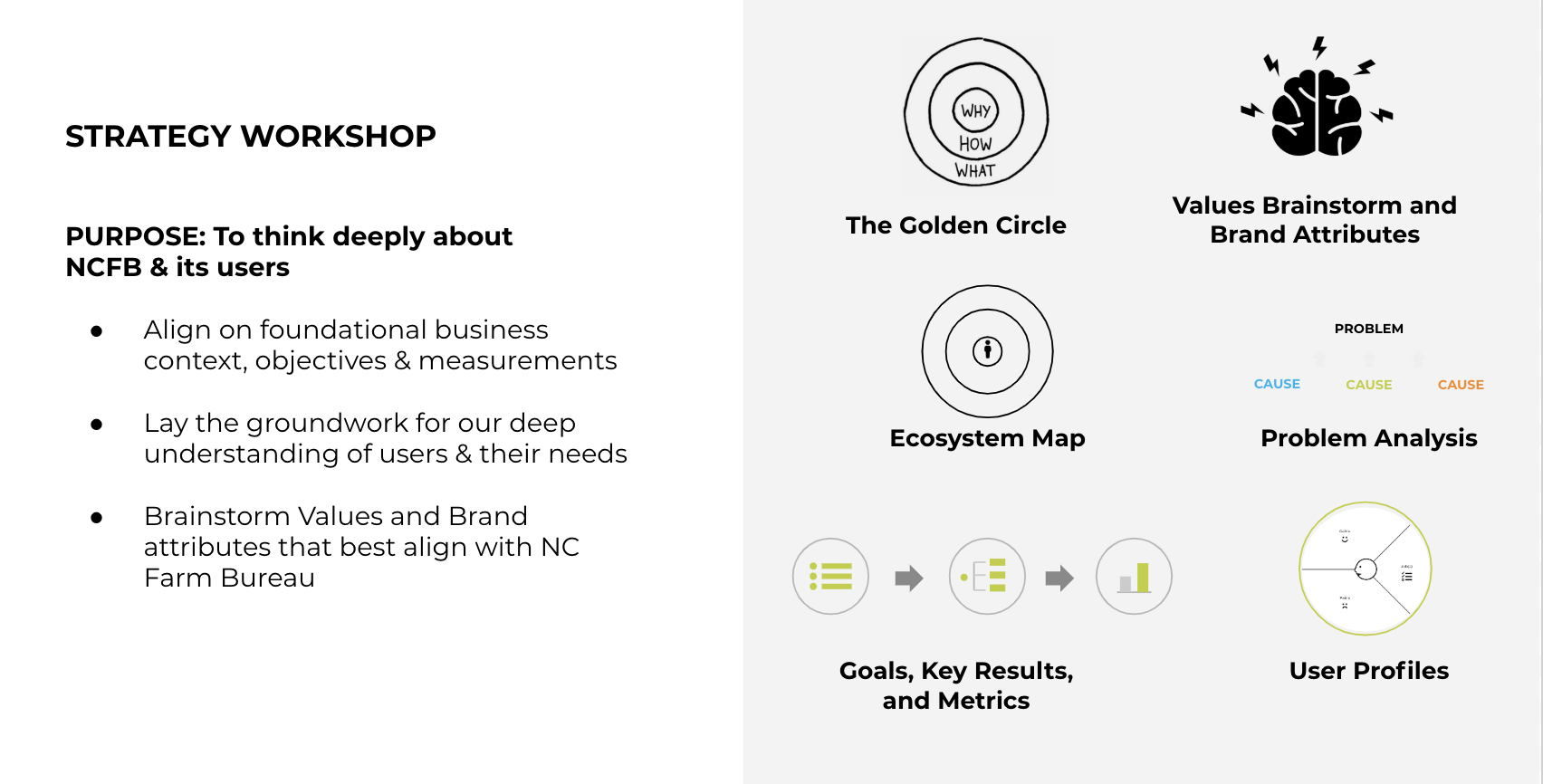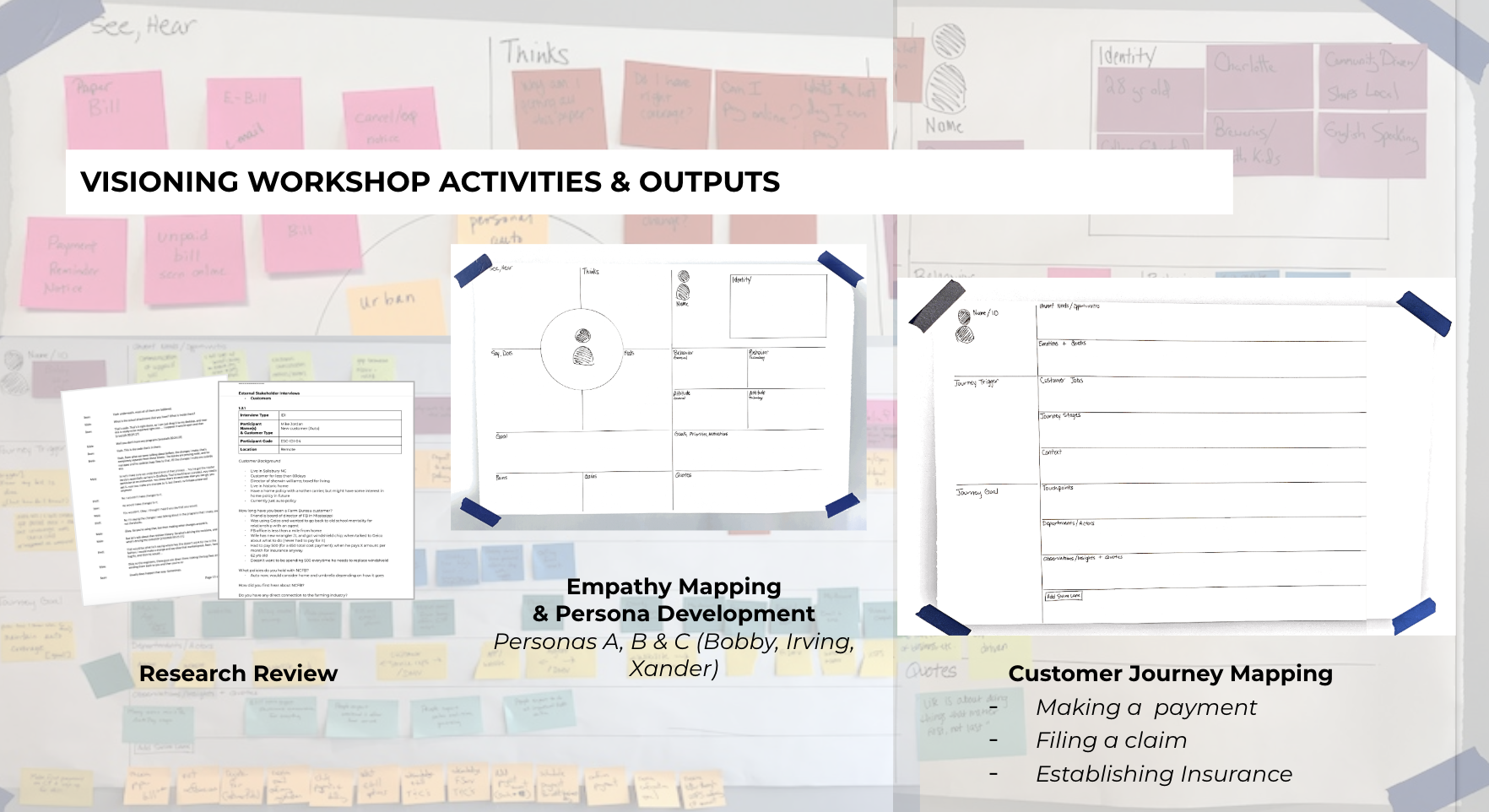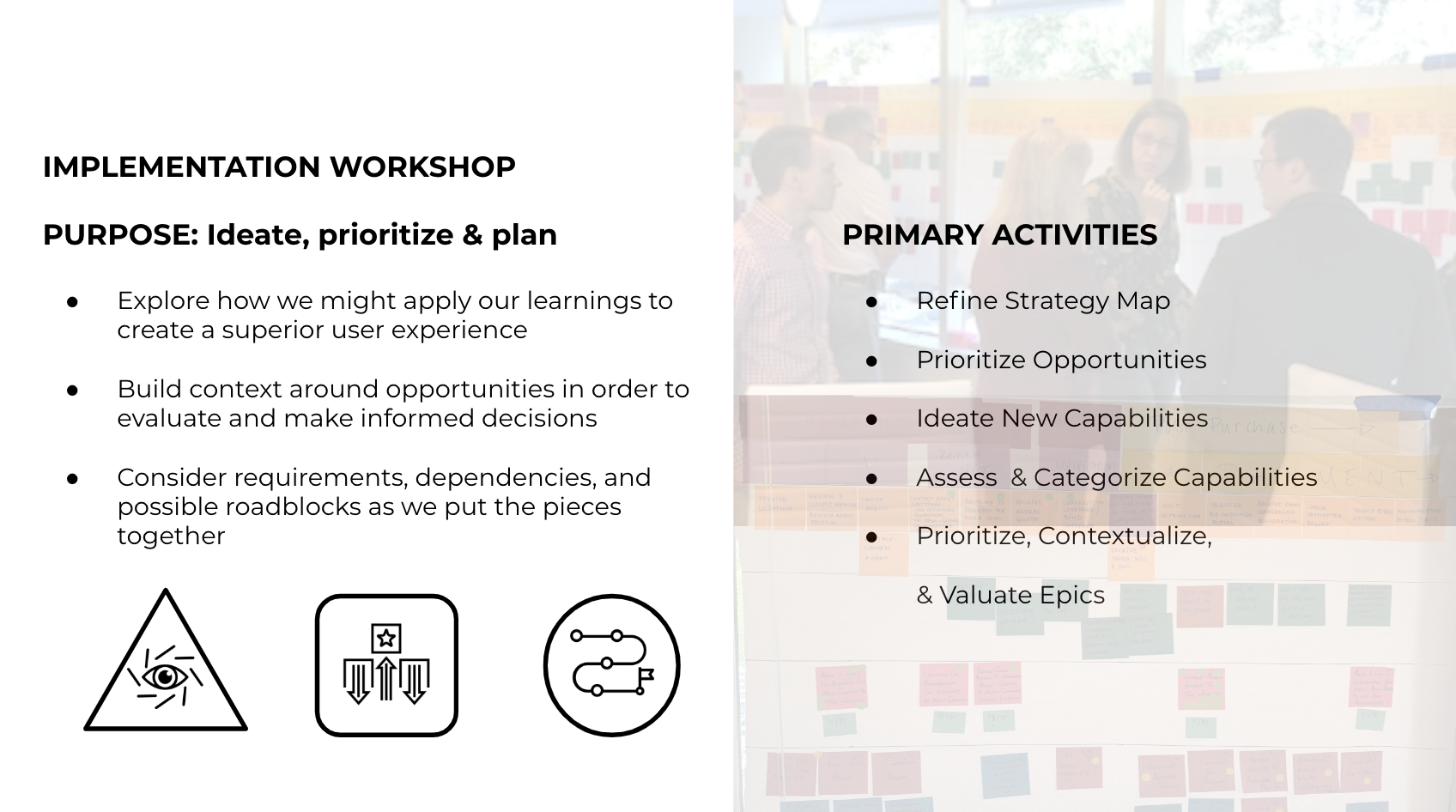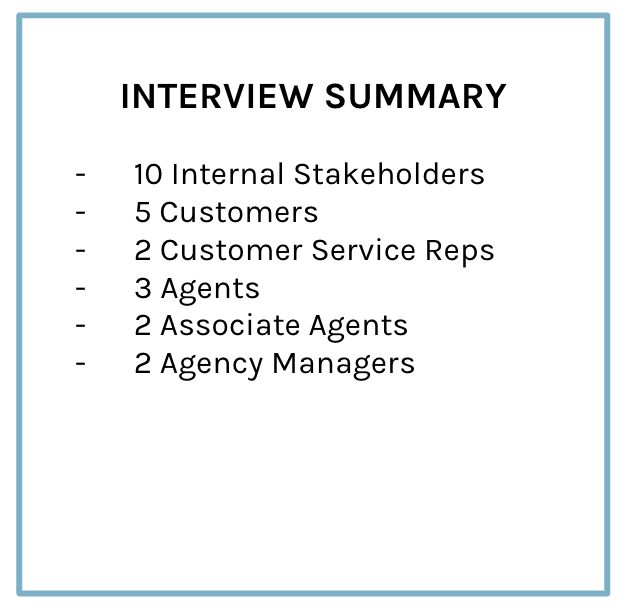 Research Goals
The overarching inquiry of the Discovery project was:

How might we build upon NCFB's unique, grassroots Customer-Agent relationship model by optimizing user experience and technology?
In order to answer this question, we focused on uncovering data related to three key areas:
The nature of the Customer-Agent relationship and how that plays out in different contexts (e. g. urban/rural, generational variences)


The goals and barriers related to three critical customer actions: establishing insurance, filing a claim, and making a payment


The perception of NCFB's overall purpose and values according to customers and agents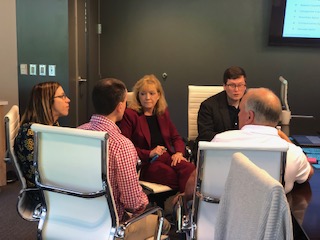 Stakeholder Interviews
We began our research process with a series of 10 internal stakeholder interviews: 5 individual with NCFB leadership, and 5 small-group with departmental representatives from Operations, Customer Service, Sales, Marketing, and Information Technology.
The purpose of the interviews was to build a baseline understanding of priorities, pain points, and measures of project success. It was important to involve these participants not only as people invested in the project's success, but also as insurance industry experience subject matter experts and internal users of the website.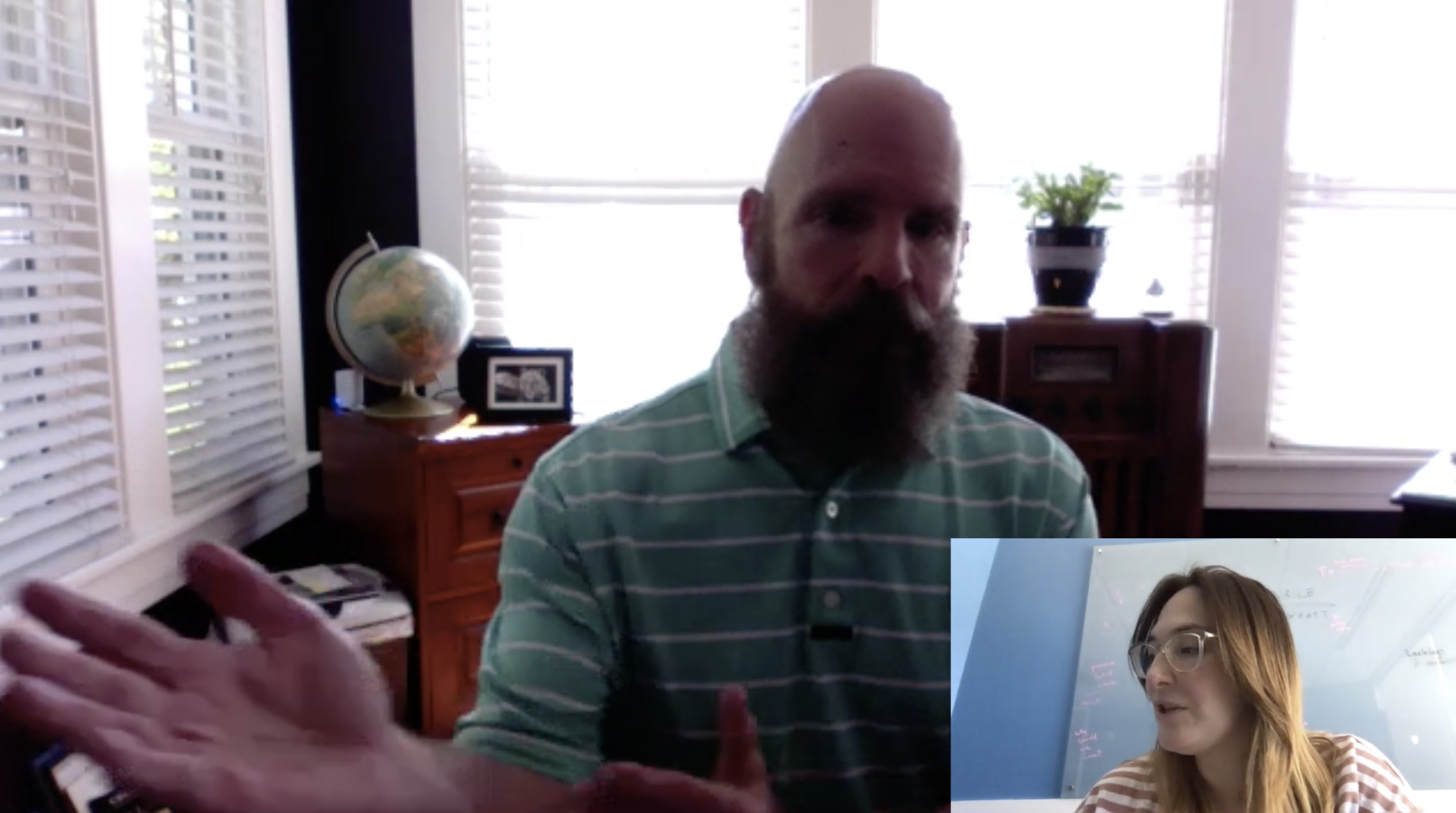 Customer Interviews
As part of our inquiry, we spoke to 5 NCFB Customers: 3 in-person and 2 via video chat.
Sample Questions regarding the Customer-Agent relationship:
Who is your NCFB Agent?
How often would you say you talk to your agent?
What're those conversations usually about?
Can you remember the last time you contacted your Agent for help? What was the reason?
Were you able to resolve that issue quickly?
Can you remember an experience with NCFB that didn't go as well as you would've liked? What happened?
How did that experience make you feel?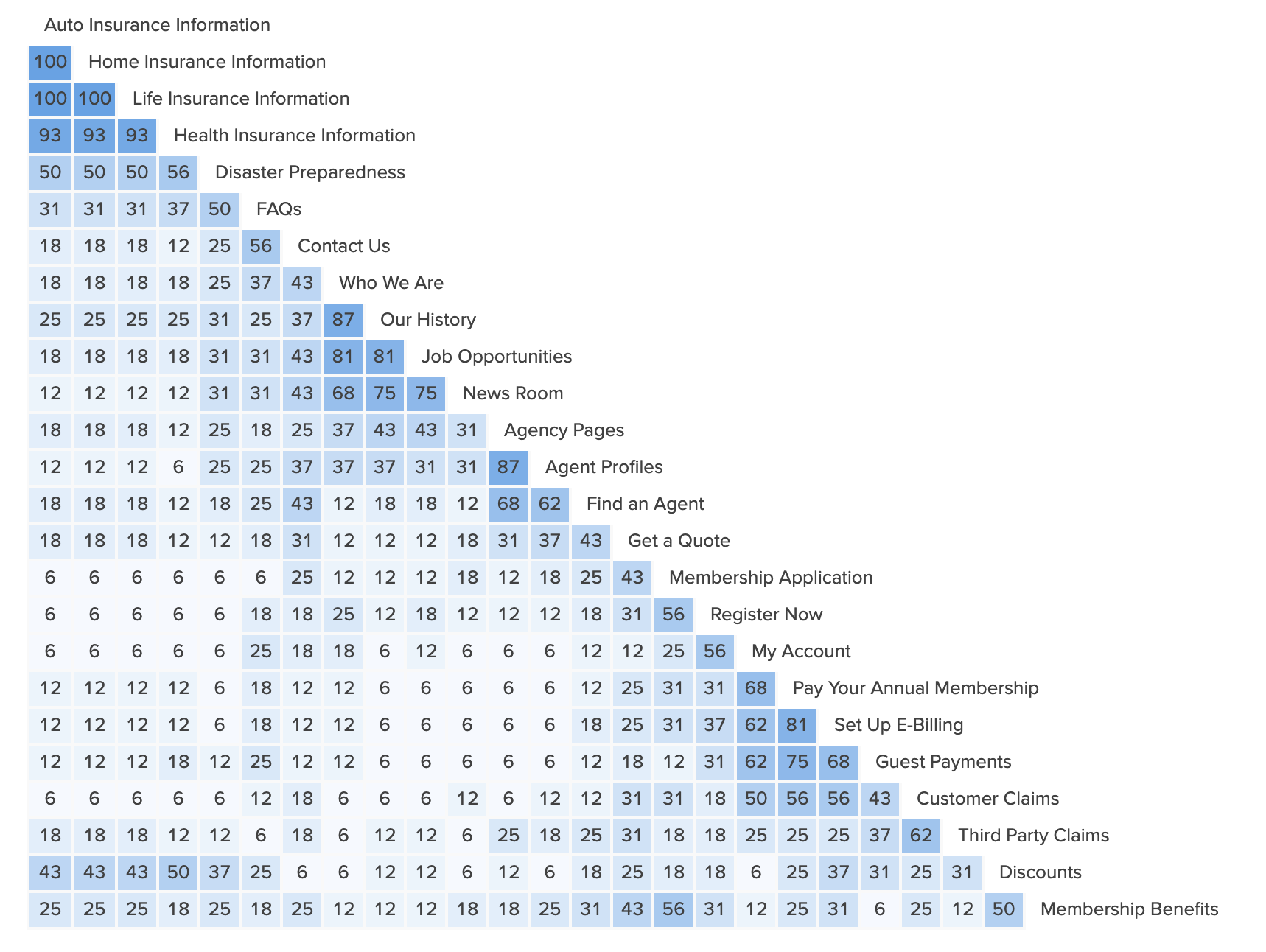 Card Sorting
We used an online card sorting tool as a baseline assessment of how users naturally organized and categorized content on the current website.
We garnered several early insights through this process, including an unexpected twist in terms of how customers distinguished between general insurance information and policy-related content.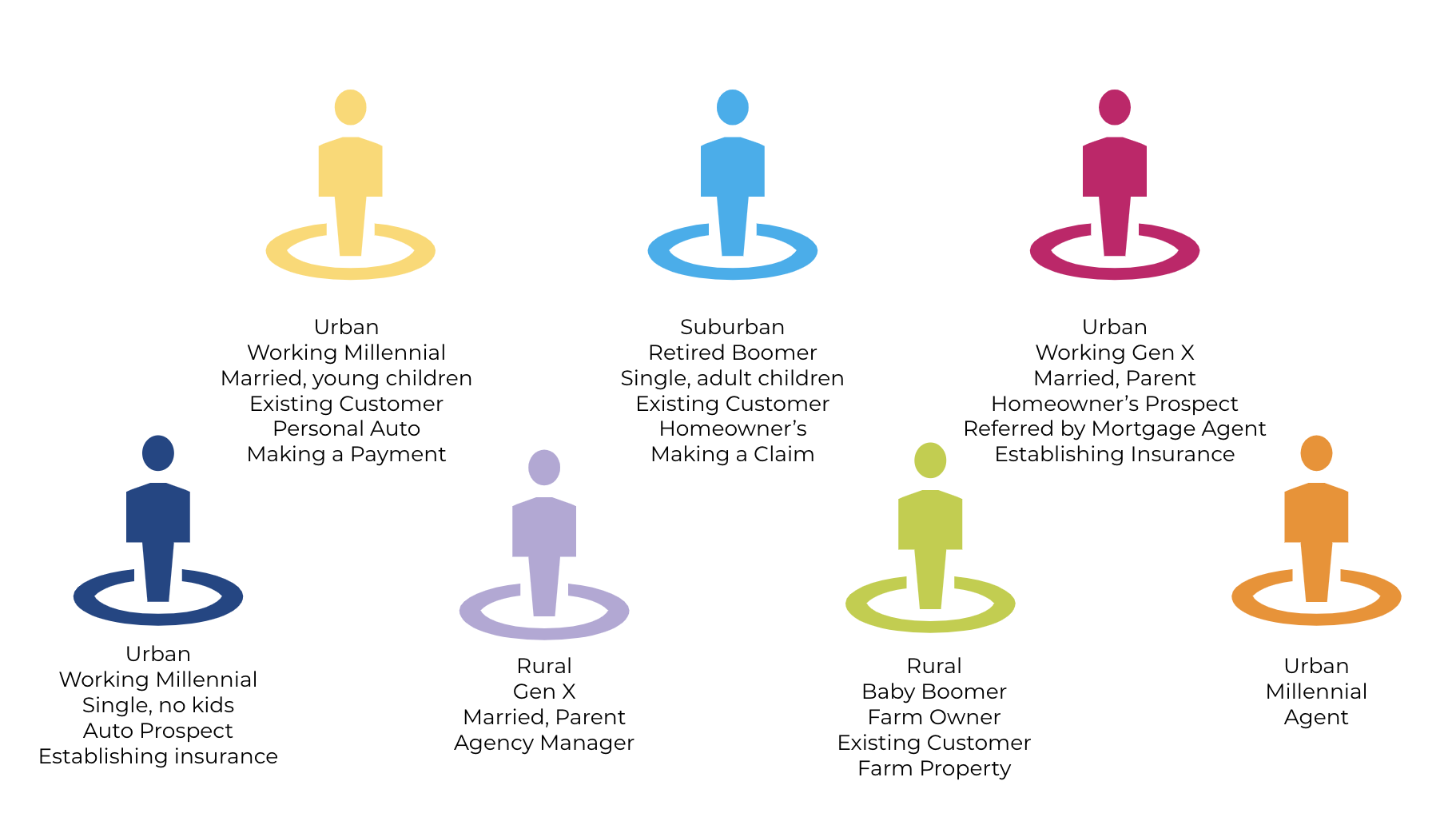 Personas
With the client, our team collaboratively built out a set of task-based personas related to key user activities:
establishing insurance
filing a claim
making a payment
These design tools began as 12 assumption-based proto-personas, based on stakeholder and subject matter expert hypotheses.
We continued to evolve them over the course of the project into 3 prioritized personas, based on our research findings.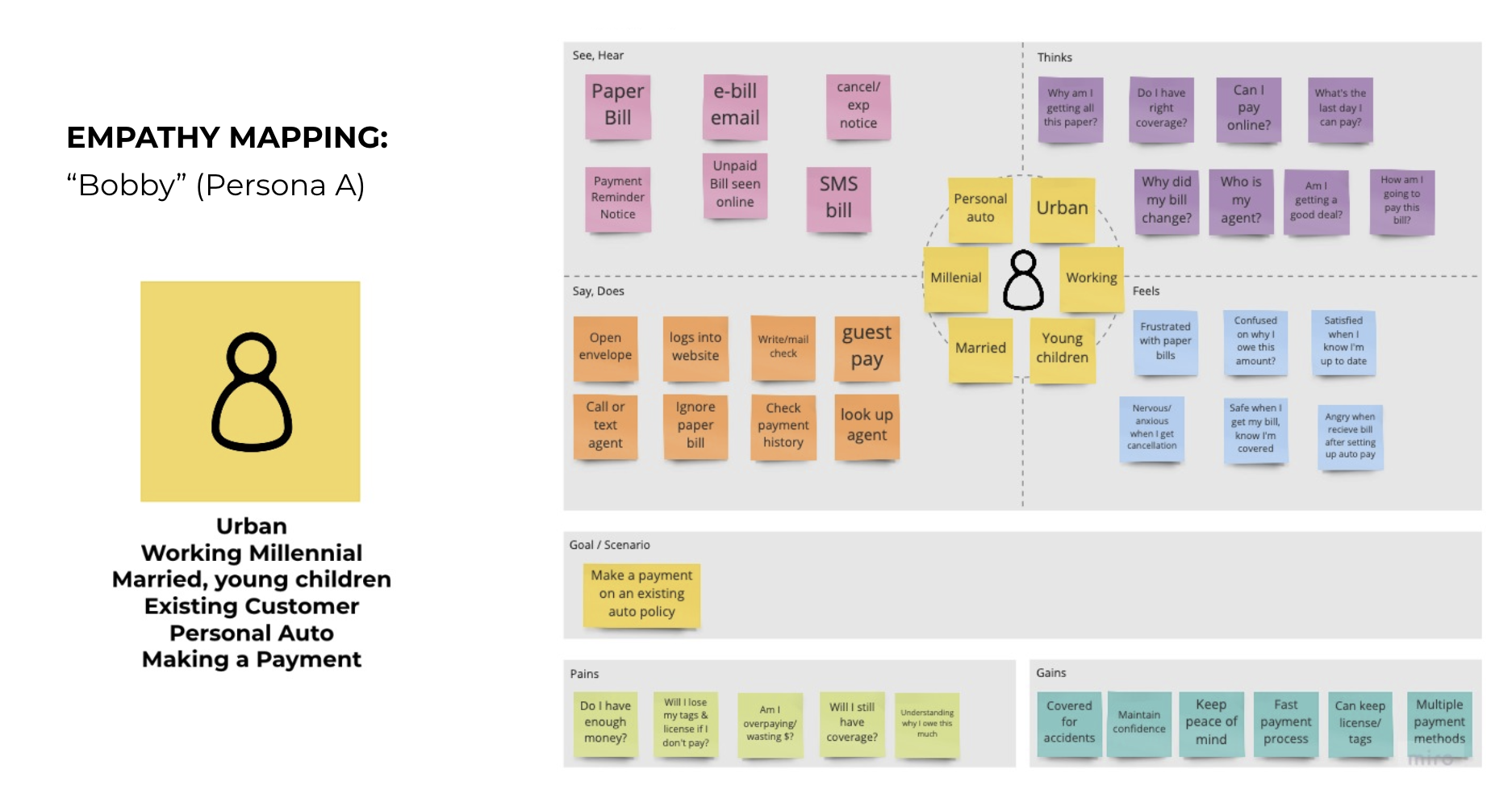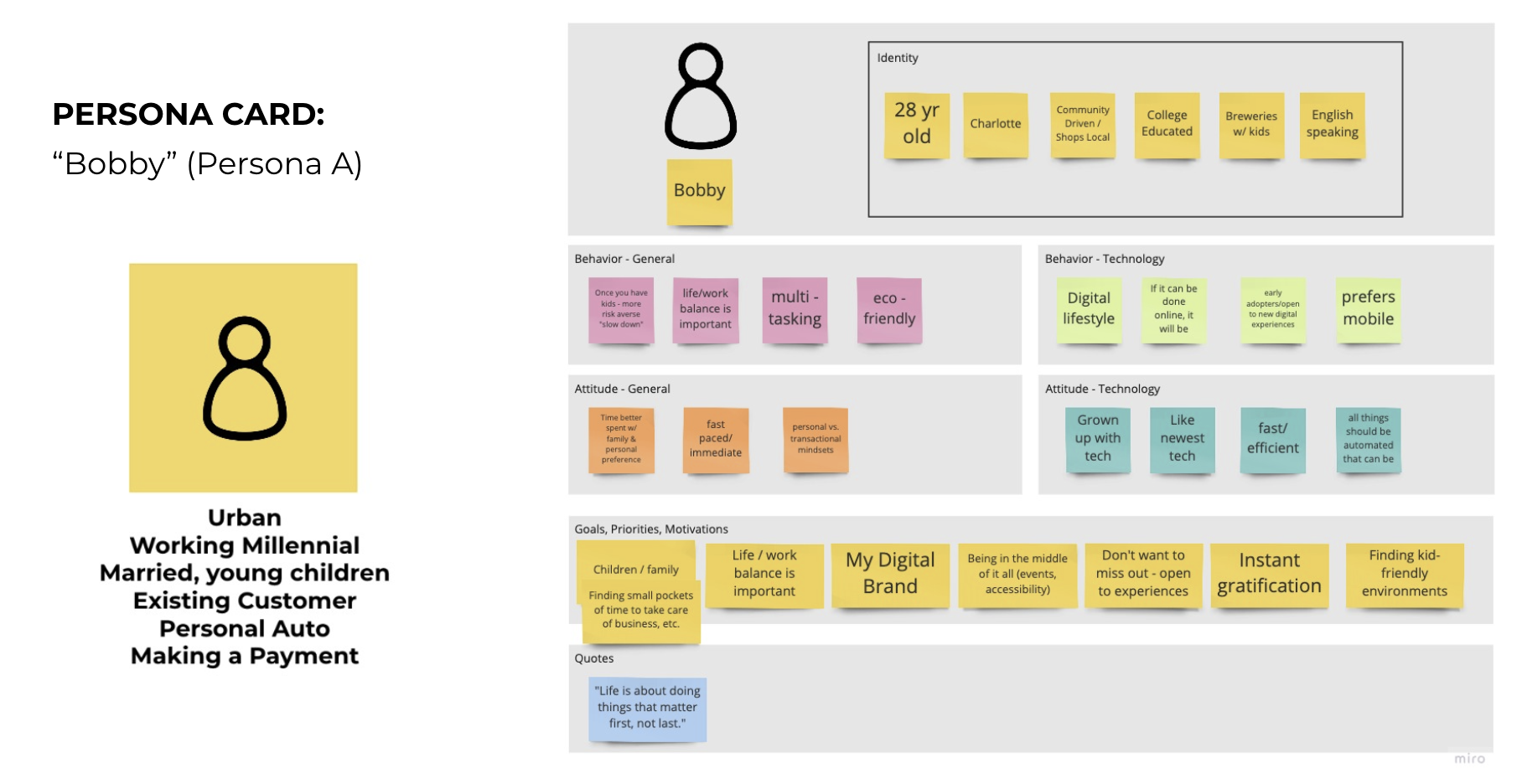 User Journey
Using the prioritized personas as a starting point, we used User Journey Mapping as a means to uncover unmet needs and identify opportunities related to the three key experiences: establishing insurance, filing a claim, and making a payment.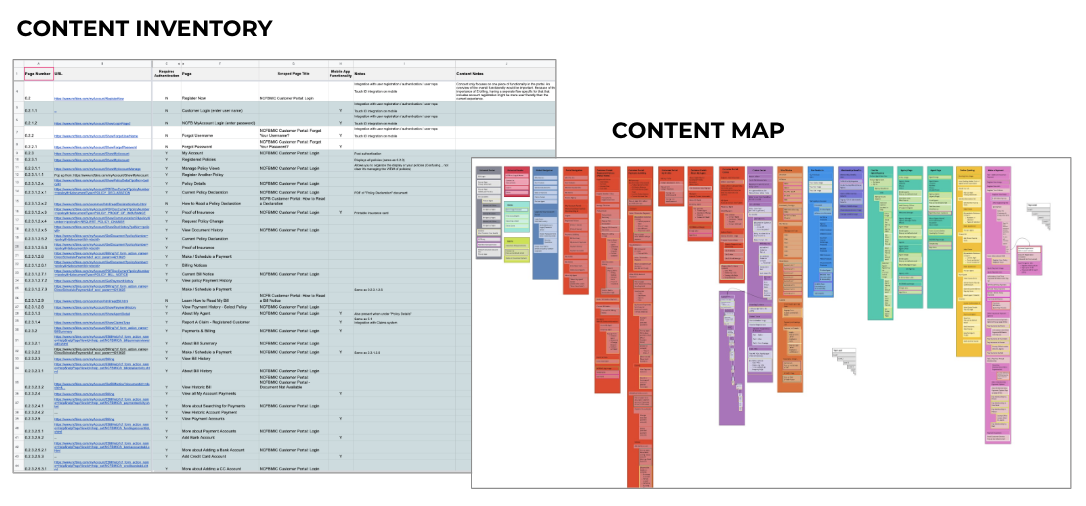 Content Audit and Assessment
Another primary use of our personas was as a means to assess the relevancy of content on the current website.
Our Content Audit and Assessment was comprised of several stages: we began with a straight content inventory to capture a comprehensive list of every page on the site, as well as an initial look at content types and site structure.
From there, we developed a more robust content map focused on content categorization, and specifically assessed the accessibility and efficacy of information related to establishing insurance, filing a claims, and making a payment.
Last, we assessed each content category according to the primary goals of each persona, in order to laser in on the relevancy of each type and make recommendations for improvements.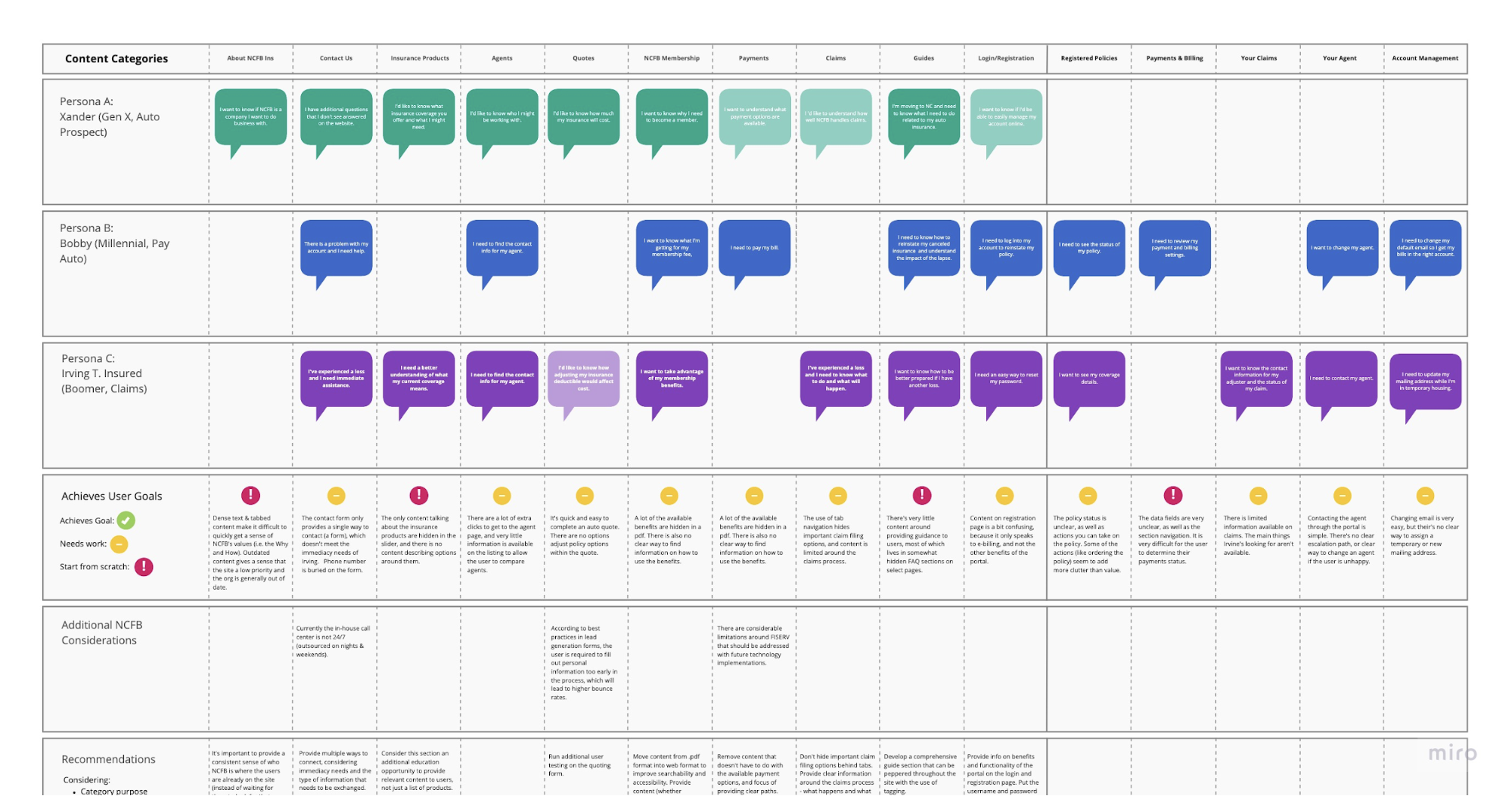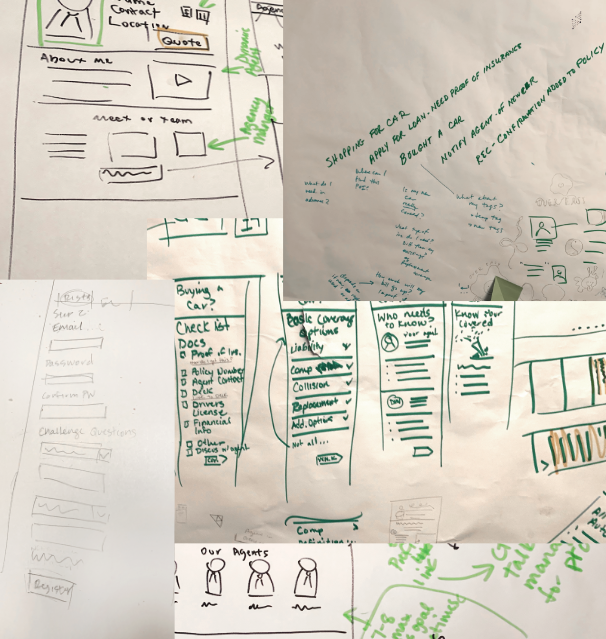 Co-Design Sessions
Based on our research-based personas and content assessment, we organized as a small multidisciplinary group to collaboratively ideate and define different content functionality possibilities related to the website.

The three sessions were determined by the highest priority of the moment and were focused on:
User Pain points
Journey Triggers & Customer Guides
Agency & Agent pages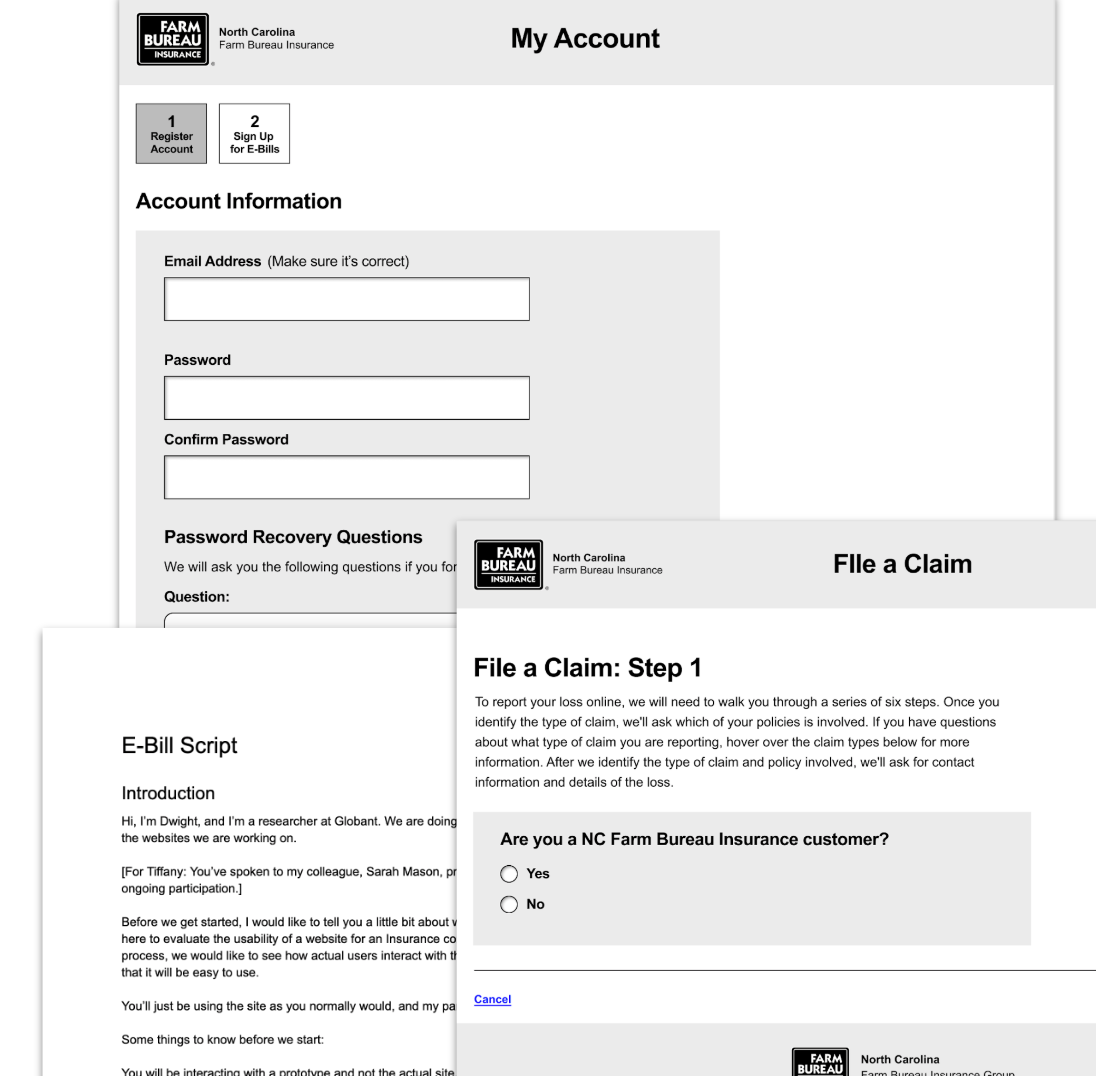 Task-Based User Testing
After co-designing the possible solutions for user pain points, we created interactive prototypes of the updated flows that we used to perform task-based user tests. From this, we were able to make changes and verify that the new flows helped alleviate the pain points.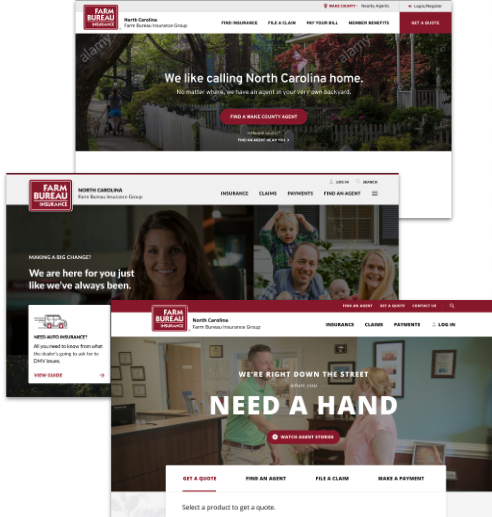 Visual Direction
In tandem with UX work, our team conducted a visual discovery aimed at helping NCFB explore a new visual direction for the brand.
To begin, our lead UX/Visual Designer led a Brand Values workshop session, through which we identified 3 key attributes the stakeholders believed represented the brand:
Local
Honest
Service-Oriented
This work tied into our user research efforts: using sentiment analysis and via our customer and agent interviews, we investigated how the brand attributes aligned with what we were hearing in terms of customer's perception of NCFB values and user experience. We determined that the attributes did resonate with customers, and felt that it was an accurate reflection of how NCFB is seeking to differentiate themselves in practice.
Next, the Design Team put together 3 visual concepts and presented them to our NCFB collaborators. With their feedback, the lead UX/Visual Designer refined the direction and then applied it to several key screens we'd designed during co-design sessions.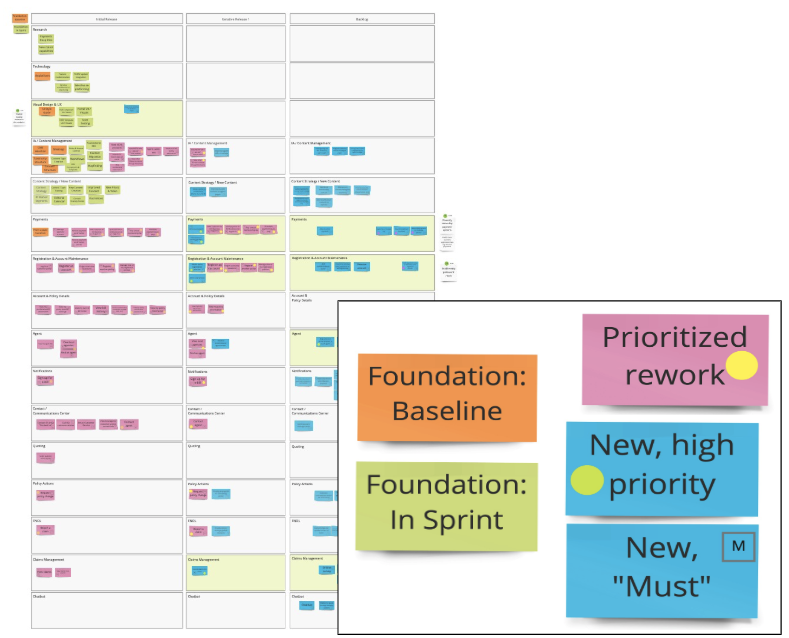 Capabilities Roadmap
Coming out of the Implementation Workshop, we considered everything we learned and put together a vision for a phased approach to NCFB's website redesign.
The ultimate deliverable for the project was a high-level product roadmap, which will serve as the foundation for subsequent implementation planning.
The Roadmap was organized into three phases: Initial Release, Iterative Release One, and Product Backlog